Essay Writing Service
Essays are the bane of most students' existence. They're difficult to write, and they're usually about subjects that don't spark much interest in either reader or writer. They are merely exercises in both writing and thinking in general which have been deemed essential for proper academic development. Here in USA, as in the rest of the civilized world, the ability to write well is valued heavily in some occupations, while it is completely overlooked in others. This does not matter to academic types, who want all students to be able to write well. Their marks in school depend upon it.
We're Different and we Know it
While we understand why people would have trouble with essay writing, and would as a result not enjoy writing them, we honestly don't understand what the big fuss is about. There is a premium solution for this very serious academic problem. It is called Essay-land.com, and it's the most legitimate academic writing resource available for you and your peers.
Essay-Land.com specializes in custom essays for students just like you. We know exactly what your teachers or professors are looking for with your assignments, and we know how to deliver it. Our papers are written to sound exactly like something that you've written yourself. Even you, who knows everything about what is actually happening, will be confused and bewildered by it. Everything down to your customary clause usages, assonant flourishes, and Oxford commas will be imitated and implemented in your custom essay.
It's the only way we know how to do it, and it works heavily in your favor. No other service will take these pains. It's not like it's really painful for us. We rather enjoy doing this, as a matter of fact. Our diligence and consideration makes our competitors' "services" seem like criminal offenses. To them we say this: we are sorry that our superiority in this business continues to expose the poor and fraudulent quality of your work, but we are not going to change anything about this.
If our competitors wish to change, in order to be more like us, that's fine and dandy. Here's a tip... go get an advanced degree. Better yet, gather together a large group of people with advanced degrees. Also, put in place a very helpful and energetic customer service staff. Then you have the right to call yourself a legitimate custom essay writing business. Until then, please call yourself what you really are... a paper recycling company.
CHECK PRICES
Organically Produced
Each one of the hundreds of academic essays we write for our customers is hand crafted and artisanally written. Our well-developed delivery system assures that you will get your paper exactly when you need it. We haven't had a late delivery yet! Our customer satisfaction rate is one of the highest in all countries, as a matter of fact.
Once you've decided to get together with a custom essay writing service like Essay-Land.com, your essay-writing problems will be solved immediately. You may or may not agree with our methods. This doesn't really matter very much. The important thing is that we get things done, and done well. All you need to do, in order to experience this for yourself, is to contact our exceptionally pleasant and helpful customer service staff. We are available at all hours, so there is no excuse for you not to call!
Our Products
ORDER NOW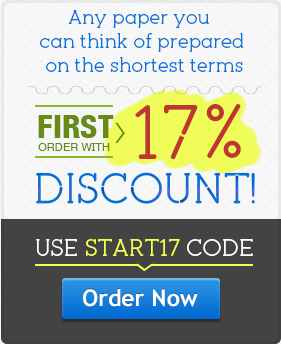 Why Choose Us
We provide 100% original custom written papers according to your paper's details.
Ability to communicate with your personal writer via our messaging system at any time.
24/7 customer support center available to answer your questions or address your issues.
Secure and safe payment processing procedures.
Exceptional high quality papers delivered on time at an affordable rate.
Invaluable discount options for saving you money
Customer confidentiality and satisfaction are our priority - 100% guaranteed!
Our Discounts
15+ pages

5%

OFF
51+ pages

10%

OFF
101+ pages

15%

OFF
Order Now
Get A Quote
Testimonials
"I don't know what I would have done without your service...I was running out of time and couldn't find the research I needed for my paper- your writer included some of the most accurate and credible resources for my paper it impressed even my Philosophy professor! Can't thank you enough."

Thomas, US

"With all my other commitments I was having a hard time keeping up with all my coursework assignments-using your service and being assigned a brilliant writer who understood my needs enabled me to not only 'catch up' but helped me to maintain my A average."

Sophia, UK