College Essay Topics
The college essay normally appears at the bottom of your college application. Any student in Canada who's applying for college usually spends weeks on this essay. It's often the hardest part of any application since people are desperately attempting to discover what admission tutors are looking for.
College essay topics are about describing you. The point of these assignments is to find out more about the individual student. Formal grades and brief statements don't do enough to give an accurate picture of each applicant, which is why this is your chance to impress. If you've already met the minimum entry requirements this is the only thing to makes you stand out.
The good news is these assignments are fairly broad in which approach you can take. Primarily, they want to find out how you would cope under stress. They want to know how likely you are to flourish in the college community. Discuss how you would cope under stress. This shouldn't be the focus of the essay, but fitting it in is vital. Show your maturity by talking about the issues which matter to you. Discussing political, social, and economical beliefs shouldn't be discouraged, either, as they demonstrate a good citizen in the making.
Read on for 50 different examples of college essay topics to get you the college placement you deserve:
Outline an inspirational moment.
Describe how what somebody said influenced you.
How would you use a superpower?
Describe what your hometown has taught you.
How did a film influence you?
How did a book influence you?
How did a piece of music influence you?
Which experience made you who you are today?
How did you overcome your toughest challenge?
What did your toughest challenge teach you?
What would you change about the world?
How has social media impacted your life?
Which characteristics do you value the most?
Explain how a member of your family helped you grow.
How do you think your experience of growing up influenced you?
What's your greatest strength?
What's your greatest weakness?
Describe an influential piece of news.
Who do you look up to in life?
How would you change society for the better?
How have you helped your local community?
Talk about something you did to help somebody.
What do you think you can bring to a college community?
How has failure helped you?
Which trait would you like to develop?
Who do you think has contributed most to the modern world?
Describe your goals for college.
Outline your life goals.
What do you want to do after leaving college?
If you could meet somebody who would it be and why?
Where do you think humanity will be in 100 years?
What do you think the world will be like when you reach middle-age?
If you could invent one thing what would it be?
How does politics influence your life?
How do you think the environment influences your life?
Why did you choose this college?
What are you expecting from your college experience?
What challenges do you anticipate when entering college?
What's your biggest fear of entering college?
Describe yourself in a position of responsibility.
Which historical period would you love to travel to and why?
Describe an interesting achievement away from academic work.
What do you think is the most important advancement of the 20th century?
How would you advise somebody who is just entering high school?
How would you describe yourself in a quotation?
Create a question and provide an answer for it.
You've written an autobiography.
Write down page eight.
Why should you be accepted to this college?
Which invention shouldn't have been invented and why?
Which photograph would best describe you and why?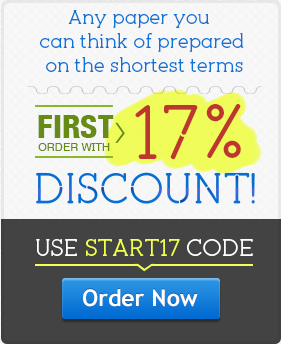 Why Choose Us
We provide 100% original custom written papers according to your paper's details.
Ability to communicate with your personal writer via our messaging system at any time.
24/7 customer support center available to answer your questions or address your issues.
Secure and safe payment processing procedures.
Exceptional high quality papers delivered on time at an affordable rate.
Invaluable discount options for saving you money
Customer confidentiality and satisfaction are our priority - 100% guaranteed!
Testimonials
"I don't know what I would have done without your service...I was running out of time and couldn't find the research I needed for my paper- your writer included some of the most accurate and credible resources for my paper it impressed even my Philosophy professor! Can't thank you enough."

Thomas, US

With all my other commitments I was having a hard time keeping up with all my coursework assignments-using your service and being assigned a brilliant writer who understood my needs enabled me to not only 'catch up' but helped me to maintain my A average.

Sophia, UK