Your 'final' essay paper
A dissertation is the most important academic paper a student will ever have to write. It is required at ending of your academic career and the success of this paper will undeniably secure your degree in your chosen field of study. Often, because of the importance placed on this paper, students will feel overwhelmed and pressured to complete their dissertation successfully and on time for their deadline. That's exactly why we specialize in helping students across Canada and around the globe with their dissertation writing. We realize that accomplishing this paper will take an enormous amount of a student's time and energy. Typically, a well-planned out and organized dissertation takes weeks even months to complete. Every student who is having difficulty finding enough time for this task can understandably benefit from some dissertation writing help when it comes to writing the complex and involved chapters for their paper. Allow our expert writers to give you the help you need with these important chapters. Whether you need just a bit of assistance with one that you are finding a challenge to write, or all six chapters, we can provide you with the essay help you need.
Professionally written custom dissertations
Every dissertation needs to consist of six essential chapters for it to be considered complete. Allow our seasoned dissertation writers to help with one or all of the following chapters:
Abstract - a brief summation which will include your subject, objective, research, and findings
Introduction - an in-depth and detailed summary of your content and its chapters
Literature review - discusses the relationship of your research/findings to your investigation of your paper's topic or question
Methodology - the method by which you attained your research and data for your paper
Results - discusses in depth your findings-sound evidence for your argument using the research you investigated
Discussion/Conclusion - sums up your paper- the conclusions that were reached, what your hypothesis was, and if further discussion is warranted
Of course, our skilled writers know that a successful dissertation will also need to be written in a clear, organized, and concise manner for it to be effective and accepted by your committee members.
Trust the essay writing experts at Essay-land.com
We pride ourselves in our reputation for being a dependable and reputable essay writing service that our customers can count on. Considering the importance place on this paper, we want all the students who come to us for essay writing help to feel confident they made the right choice. We guarantee you will receive the very best writers in the business who is committed to providing you with 100% original custom essays written to your exact requirements and instructions. Our only goal is to help our customers succeed and earn the degree they have been working so hard towards. With so much riding on the success of your paper it just makes sense to choose a writing service that offers the expertise you need to achieve your academic goals. Contact us today, we guarantee you will be 100% satisfied with the results!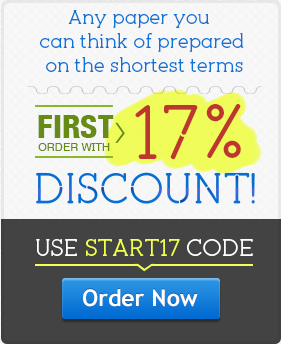 Why Choose Us
We provide 100% original custom written papers according to your paper's details.
Ability to communicate with your personal writer via our messaging system at any time.
24/7 customer support center available to answer your questions or address your issues.
Secure and safe payment processing procedures.
Exceptional high quality papers delivered on time at an affordable rate.
Invaluable discount options for saving you money
Customer confidentiality and satisfaction are our priority - 100% guaranteed!
Testimonials
"I don't know what I would have done without your service...I was running out of time and couldn't find the research I needed for my paper- your writer included some of the most accurate and credible resources for my paper it impressed even my Philosophy professor! Can't thank you enough."

Thomas, US

With all my other commitments I was having a hard time keeping up with all my coursework assignments-using your service and being assigned a brilliant writer who understood my needs enabled me to not only 'catch up' but helped me to maintain my A average.

Sophia, UK