How to Choose Essay Topics
Choosing essay topics is an art form which will either make or break your essay. The key for any student in Canada who wants to score high on their next assignment is to choose a topic which grabs the reader's interest. No tutor wants to read something they've heard a hundred times before. Challenge the conventional views people may have, bring up an issue which matters.
Another line of thought to take into account is the concept of the here and now. Try to create something unique and original by choosing essay topics which use current events to argue a certain way. Drawing parallels between the present and the past demonstrates to the reader how creative and knowledgeable the writer is. It highlights their work as relevant to the modern world.
Ensure the topic isn't something which has already been answered. There's no relevance to an essay which argues over something nobody feels the need to challenge. For example, arguing in favour of slavery would be a worthless topic since it's not something up for debate. There's no evidence to support it, and it would most likely offend somebody. Reinforce the fact of a topic and against perspective.
What follows are 50 potential topics to use for an essay:
Climate change is a big issue.
Online piracy should be abolished.
Military spending must be cut.
War is a necessary evil.
More Internet control is needed.
Music is a vehicle for good.
Politics need to be more inclusive.
Wage slavery is a problem.
The healthcare system needs boosting.
Private schools should be abolished.
We are too reliant on technology.
Immunisation is dangerous.
We are too reliant on medications.
The media needs more regulation.
Tobacco should be banned.
We focus too much on alcohol.
The education system is sub-par.
Gender equality isn't enough.
Universities need to accept fewer students.
More scholarships are needed for poorer students.
Water needs to be controlled.
Electricity should be controlled by the state.
High-street shops need protecting.
Social networking needs better regulation.
People should be prosecuted for what they say online.
Iran shouldn't be allowed nuclear weapons.
Weapons of mass destruction should be banned.
Movie classifications are pointless.
Video games are dangerous.
The Internet is becoming too prominent.
Only the rich should enter politics.
IQ tests are not reflective of intelligence.
A focus on science and mathematics in schools is necessary.
Nazi Germany did many good things.
Formal examinations are not an accurate way of measuring ability.
Less able students should be left behind.
Dangerous animals should be culled.
Advertisements for video games should be banned.
Advertisements for fast food should be banned.
More women should become company directors.
Fathers should be given more paternity leave.
Fruit isn't as healthy as people think.
Teachers are undervalued in society.
Political speeches have lost their benefits.
A cap on political campaign spending is needed.
Physical Education is unnecessary and pointless.
Obesity isn't a problem in society.
Celebrities shouldn't be afforded special privileges.
Unfit people should have to pay additional taxes.
The state has too much power.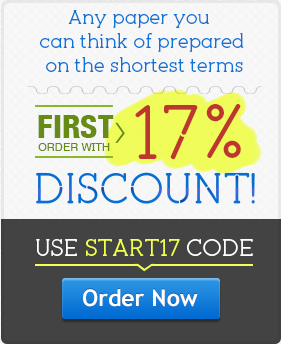 Why Choose Us
We provide 100% original custom written papers according to your paper's details.
Ability to communicate with your personal writer via our messaging system at any time.
24/7 customer support center available to answer your questions or address your issues.
Secure and safe payment processing procedures.
Exceptional high quality papers delivered on time at an affordable rate.
Invaluable discount options for saving you money
Customer confidentiality and satisfaction are our priority - 100% guaranteed!
Testimonials
"I don't know what I would have done without your service...I was running out of time and couldn't find the research I needed for my paper- your writer included some of the most accurate and credible resources for my paper it impressed even my Philosophy professor! Can't thank you enough."

Thomas, US

With all my other commitments I was having a hard time keeping up with all my coursework assignments-using your service and being assigned a brilliant writer who understood my needs enabled me to not only 'catch up' but helped me to maintain my A average.

Sophia, UK