Persuasive Essay Topics
Topics for a persuasive essay aren't always the easiest to determine. Good topics must engage the reader on a topic which is open for debate. It's all starts with an argumentative topic which has convincing enough reasons to sway the reader in a certain direction. It's a type of hybrid essay which tutors use regularly in the classroom.
The first rule choosing persuasive essay topics is ensuring there is depth to the subject. Students in Canada need to have a great knowledge of the topic they are writing about. Changing the views of somebody, who may have long-held beliefs, isn't easy. Persuasion can only come through a barrage of concrete evidence. Gaining a high grade requires significant amounts of research, on the part of the student.
People tend to make decisions based on their own emotions and it is these that must be called upon and examined when choosing persuasive essay topics, and in the construction of the essay. Emotions such as passion radiate to the reader. If the reader is reading an essay by somebody who is obviously passionate about the topic they have researched this will show through. People are more likely to trust somebody who is obviously passionate about something. Believe it or not, passion shows through in your writing, even if you didn't intend on emphasising your own emotions.
Here are 50 persuasive essay topics to use within these essay types:
Dieting alone can't help everybody.
Should college tuition be available to everybody?
Foreign languages are important to everybody.
People should dedicate a week of their year to helping out the community.
Every citizen should serve in the military for a year.
Celebrities have a negative impact on children.
All drugs should be illegal to reduce crime levels.
The US needs a one-child policy.
Education should focus on practical skills.
Social media opens the door for bullying.
All ages should be offered equal pay.
The minimum wage should be standardised.
More money should be invested in science.
The fight against cancer is futile.
Additional taxes on alcohol and cigarettes would be beneficial.
Adverts on fast food should be banned.
Profanity should be allowed on television.
Driving without insurance should be decriminalised.
Abortions should be legalised.
Students need more creative encouragement.
School shouldn't be compulsory.
Beauty pageants are degrading to women.
Pornography is dangerous.
Wind farms are not cost-effective.
America has too much power.
Chinese power is a danger to the modern world.
Immigration is bad for the economy.
Art galleries gain too much funding.
Weekends should be part of the working week.
All cell phones should be tracked.
Sex outside marriage should be illegal.
Religion is too prominent in society.
Advancing technology is a danger to jobs.
Free healthcare is a bad thing.
America should become isolationist again.
The war on terror has been won.
Televisions are a thing of the past.
Sexism isn't always a bad thing.
Rapists should be put under house arrest permanently.
Marriage is an age-old concept and should be abolished.
The world should all speak English.
More Western intervention is needed.
Drugs should be legalised and taxed heavily to support the economy.
America needs to take a more interventionist approach.
Richard Nixon should have never received a presidential pardon.
America needs an unbiased news channel.
Islam is evil.
America and Canada should form a union.
A monarchy is beneficial for a country.
Students shouldn't be allowed to drive.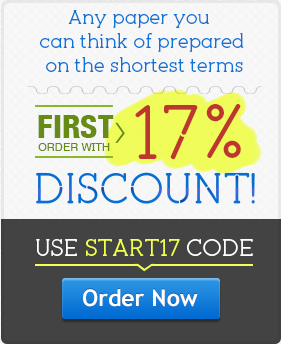 Why Choose Us
We provide 100% original custom written papers according to your paper's details.
Ability to communicate with your personal writer via our messaging system at any time.
24/7 customer support center available to answer your questions or address your issues.
Secure and safe payment processing procedures.
Exceptional high quality papers delivered on time at an affordable rate.
Invaluable discount options for saving you money
Customer confidentiality and satisfaction are our priority - 100% guaranteed!
Testimonials
"I don't know what I would have done without your service...I was running out of time and couldn't find the research I needed for my paper- your writer included some of the most accurate and credible resources for my paper it impressed even my Philosophy professor! Can't thank you enough."

Thomas, US

With all my other commitments I was having a hard time keeping up with all my coursework assignments-using your service and being assigned a brilliant writer who understood my needs enabled me to not only 'catch up' but helped me to maintain my A average.

Sophia, UK